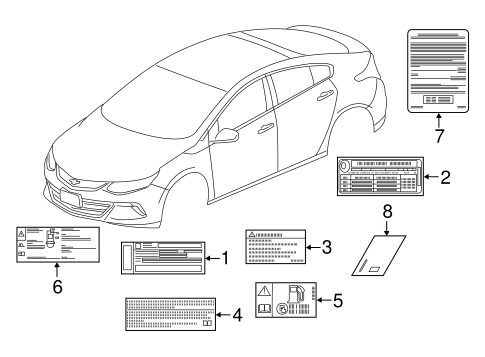 No.
Part # / Description
/ Price
Price
Not For Sale
Fuel Label
With supercharger. 3.0l twin-turbo. Premium unleaded. #1. Fuel recommendation, with supercharged. Coupe, with v. 3.6L twin-turbo, 6.2L supercharged. Premium fuel. 4.2L twin-turbo. Coupe, 6.2l.
Info Label
Information. 2.4L, all. Odometer repair. 1/2, 3/4 & 1 ton, 1996 new style, odomtr repair notice.
Info Label
Warning Label
#2. #1. Hybrid drive motor. High voltage wiring.